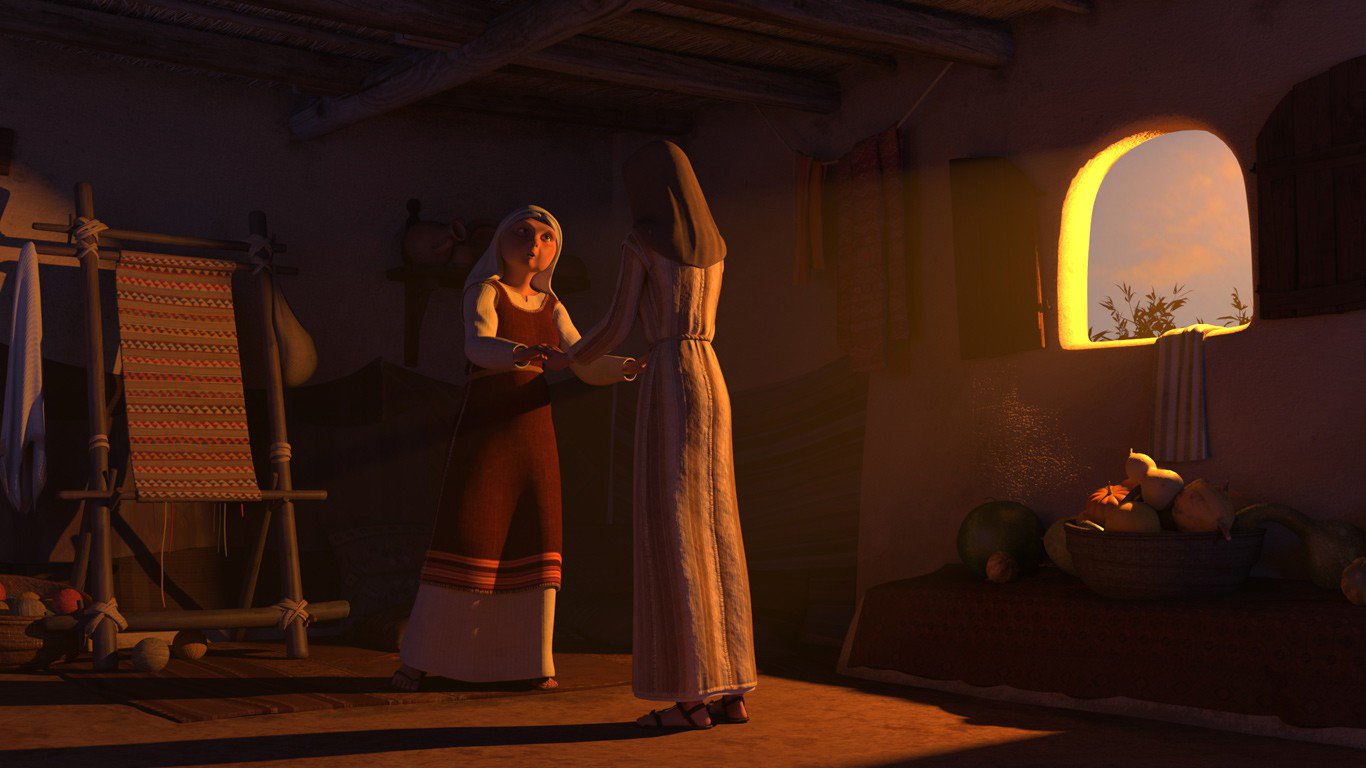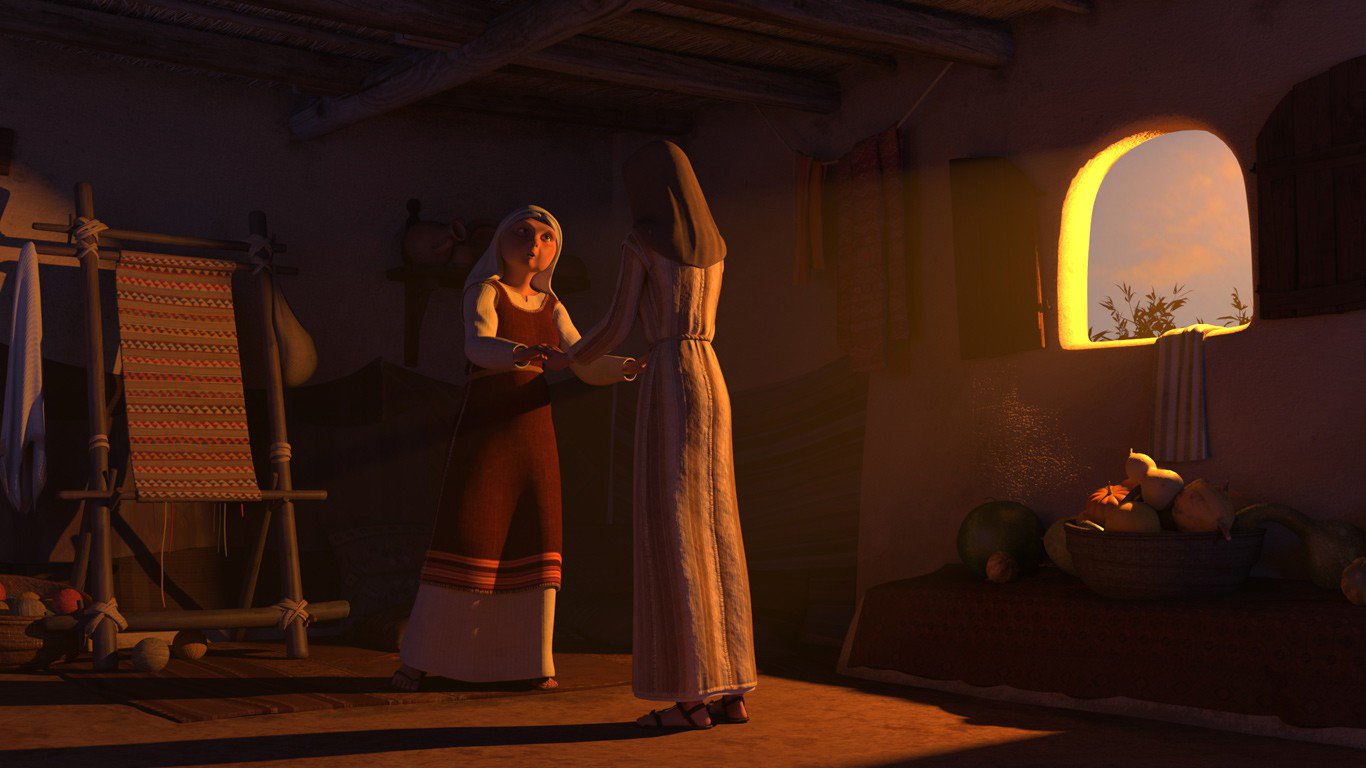 ELIZABETH
Elizabeth was a woman of powerful personality and deep faith. She loved the Lord and followed His commandments. But one thing broke her heart - she could not have children and was past her childbearing years. But despite her age, the Lord gave her a miracle child, and that's only the half of it - the child was a great prophet who prepared people for the coming of the Messiah. Little did she know that that Messiah was being carried by her cousin, Mary. When the two pregnant women met, Elizabeth's son, John (who would become John the Baptist) leaped in her womb, his first act of proclaiming that Mary's Son Jesus was the Savior of the world. Elizabeth exclaimed in delight to Mary "you are the mother of my Lord!" Luke 1:5-24,39-45, 57-80.
VOICED BY KATHLEEN MCAULIFFE
Seasoned singer and actress Kathleen McAuliffe has been seen in movies such as "The Aviator"(2004), South of the Moon (2008), "Le Frère André"(1987) and "Dancing on the Moon"(2007). Among her numerous TV movie credits are The Double Life of Eleanor Kendall (2008), The Royal Scandal (2001) and the Witness Files (1999). Recent theatrical roles include Mrs. Tanner in Lies My Father Told Me at the Segal Centre and May in Till We Meet Again at the National War Museum. Her voice has also been heard on the Ubisoft video game Hype and on tour across Canada and US with the Ireland and Canada Tourism boards.
< BACK TO CHARACTERS