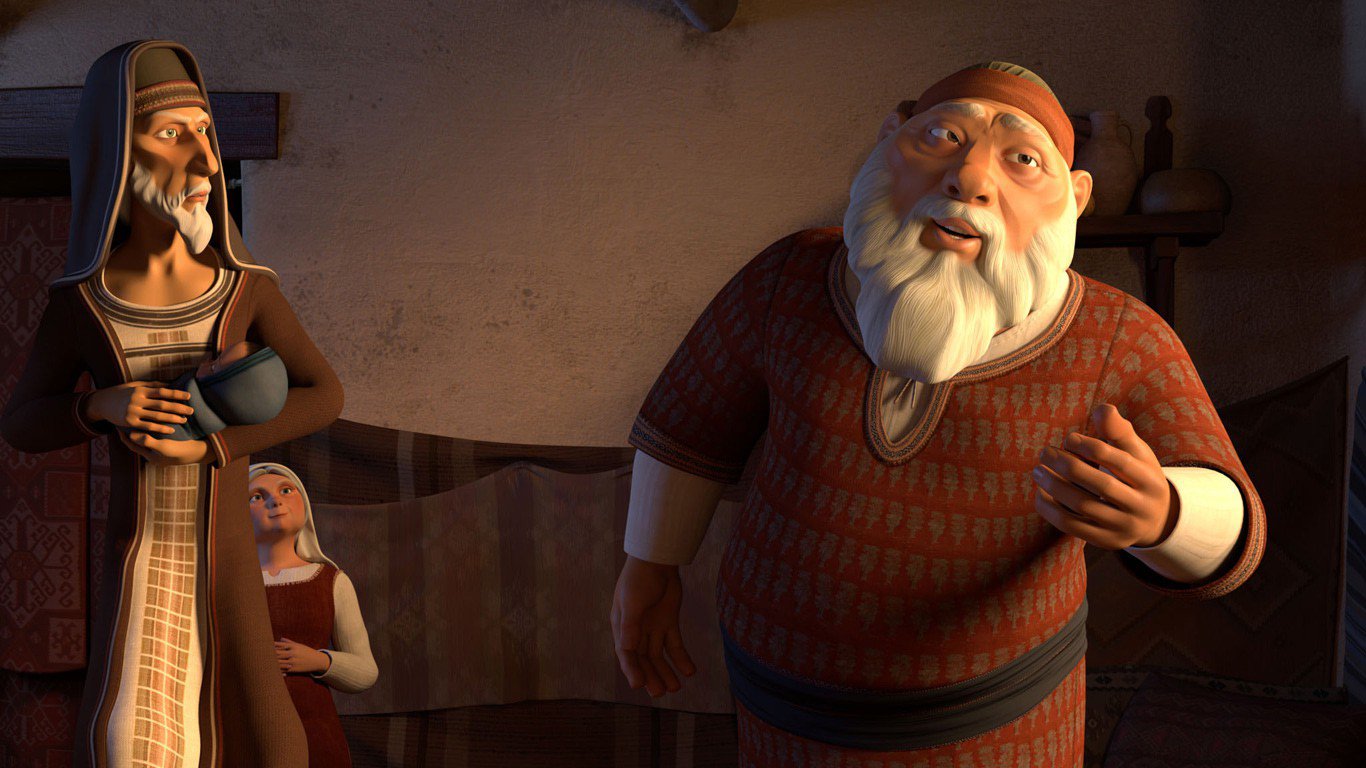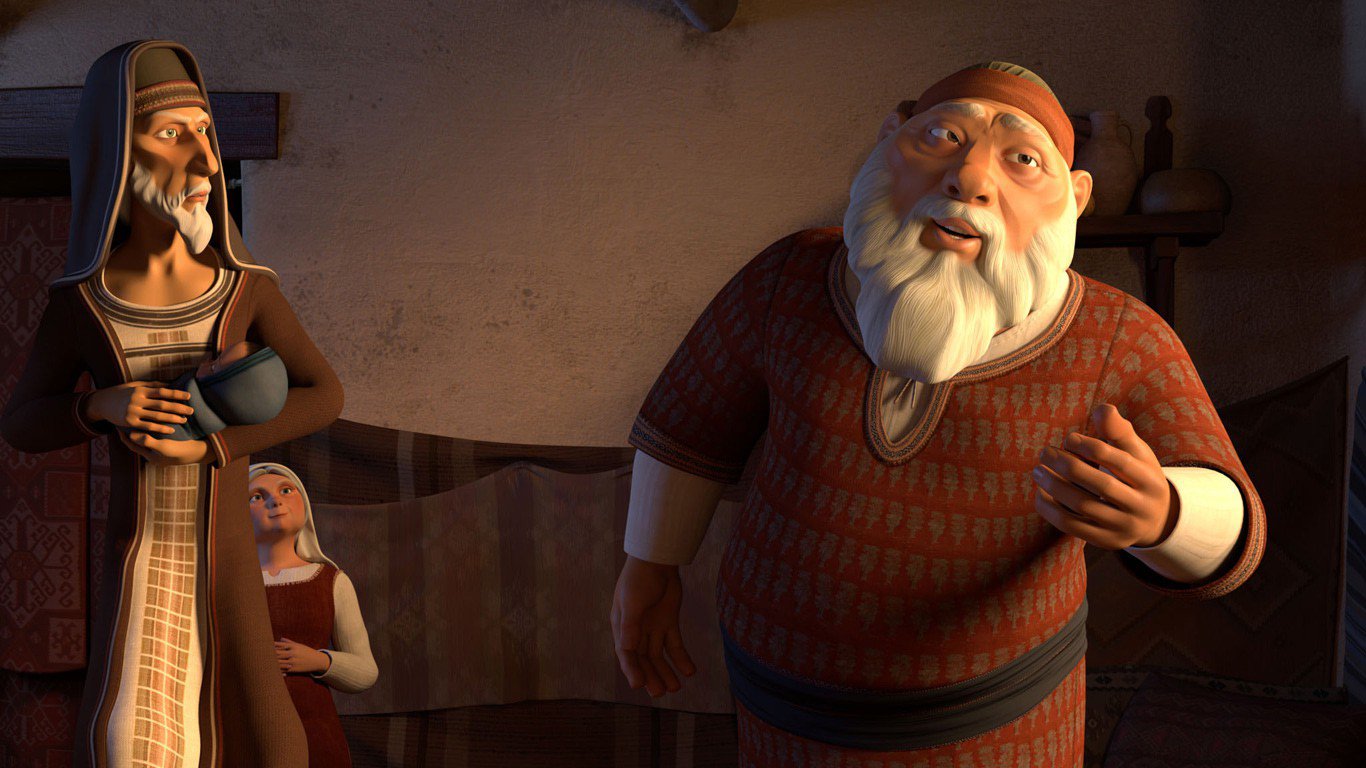 ZECHARIAH
When Zechariah the priest was chosen by lot to perform the once-in-a-lifetime job of offering the burned incense in the temple, an angel appeared and announced that his prayers had been answered - he would have a son who would be the forerunner of the Messiah! Unfortunately, Zechariah doubted God and was unable to speak until his son's birth, but this gave The Promise animators lots of opportunity to show the difficulties — and humor — of nine months of speechlessness on a man! When Zechariah's tongue is finally loosed in The Promise, this fun-loving priest explodes in a song of prophecy and praise that is one of the movie's most memorable moments. So powerful were his words in Scripture, that a version of Zechariah's song, the Benedictus, is still sung by the church today. Luke 1:5-24; 57-80.
VOICED BY GLEN BOWSER
Singer, actor and director Glen Bowser's voice is a staple on Canadian television, film and theatre. Notable credits include TV movies The Great War (2007), No Surrender (2011), 18 to Life (2011), CAT.8 (2013) and A Life Interrupted (2007). A recent box office appearance was On The Road (2012). Bowser is a force in regional theatre, with his recent roles in Guys and Dolls at Montreal's Segal Centre (2012) and as actor-director in Hudson Theatre's 2013 edition of Oklahoma. He has also co-written and sung on a recent Children's songbook W is for Wapiti! Bowser makes his home in Montreal, Canada.
< BACK TO CHARACTERS