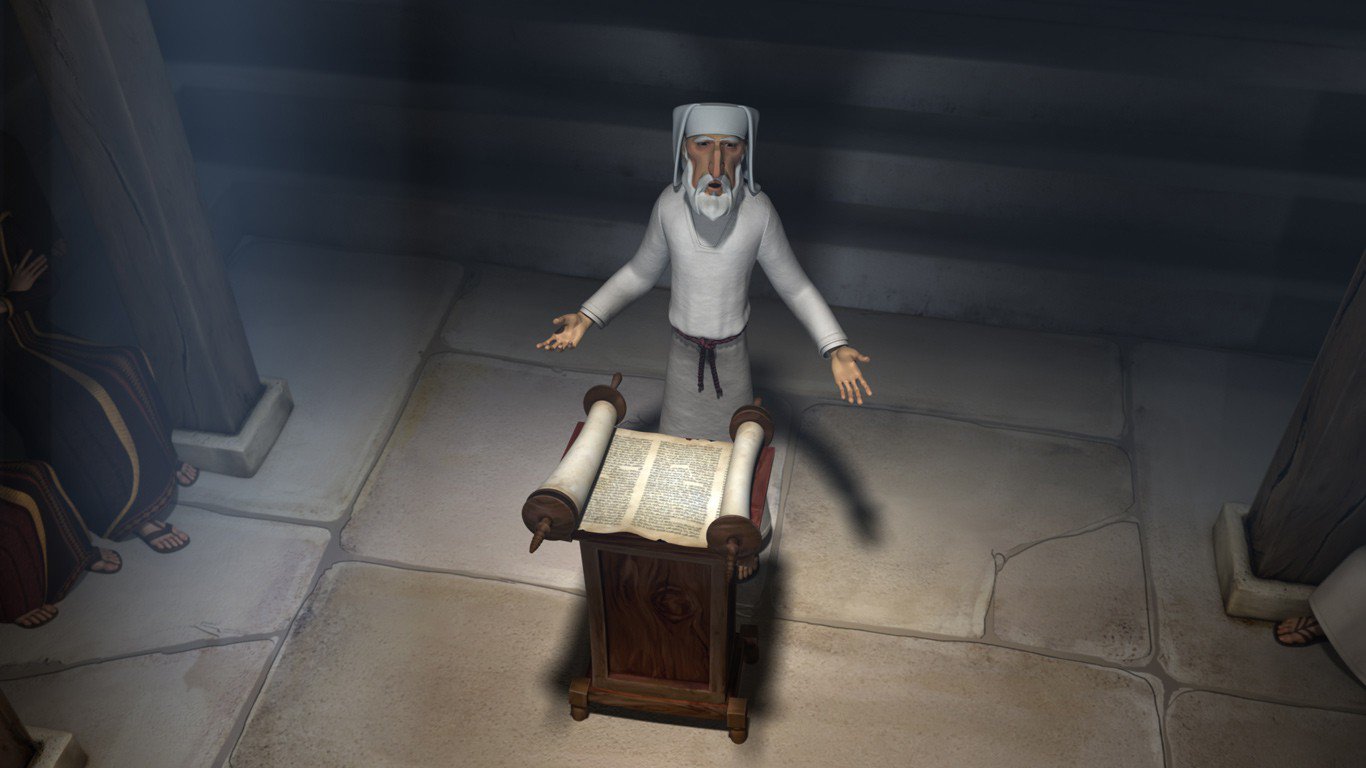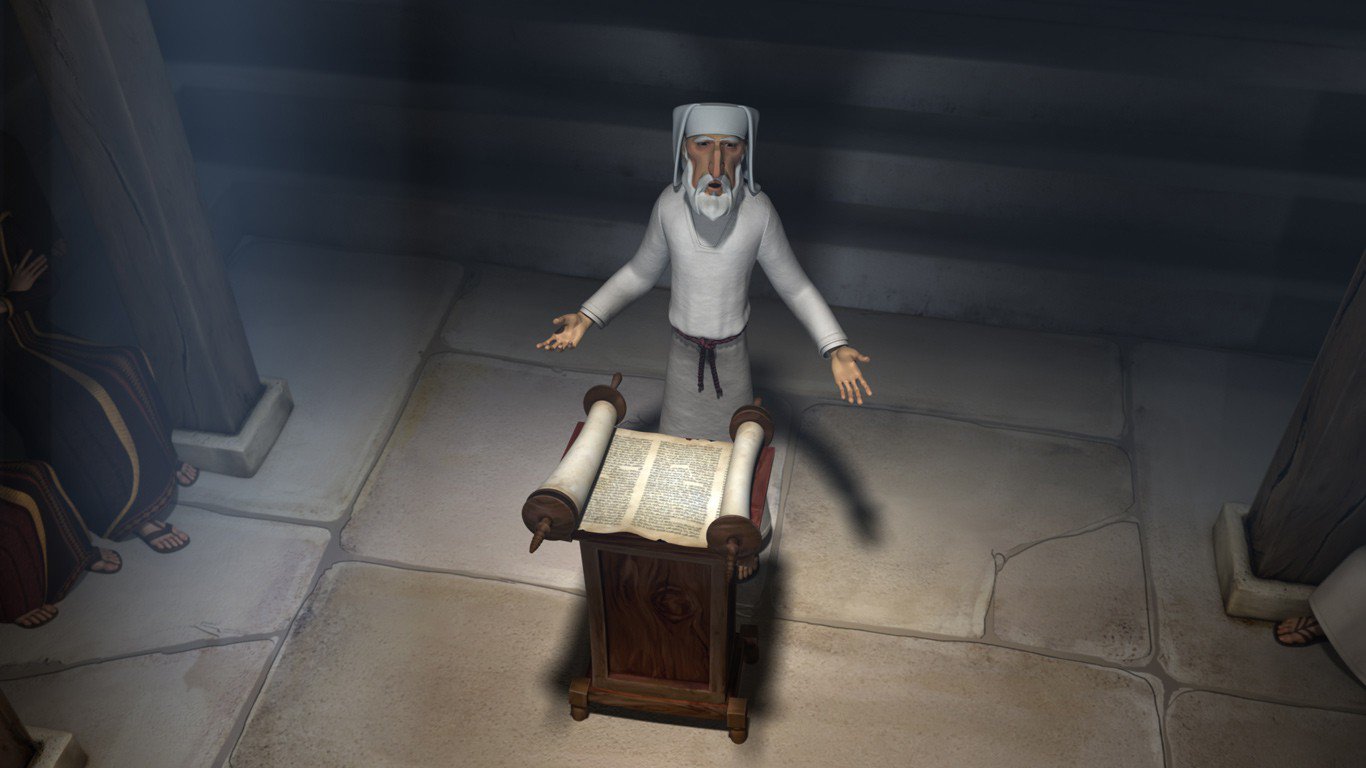 SIMEON
Simeon was a righteous man who loved the Lord and prayed for the long-awaited Messiah to deliver Israel. The Promise opens upon Simeon praying in the temple for the Messiah's arrival. Then one day the Lord told Simeon something very surprising: "You will see the Messiah before you die." Simeon believed God, and in The Promise we hear him announce this shocking news to his peers in the Jerusalem synagogue. If he is wrong, he will be the laughingstock of Jerusalem. But when Joseph and Mary bring Jesus to the temple to be dedicated, Simeon is there, too, and is filled with the Holy Spirit, and recognizes the infant Jesus is the Messiah. He took Jesus in his arms and praised God for keeping His promises by sending a Savior for Israel and for all the peoples of the world. He can now die content, knowing that God has kept His promise, and has sent Jesus to save all peoples. Luke 2:25-33.
VOICED BY CODY GROWE
Audiences may be shocked to learn that the mature and haunting voice of the elderly Simeon in The Promise is played by 24-year-old tenor Cody Growe. Growe is a rising star on the classical musical circuit, singing with the likes of the Gustav Klimt Ensemble and Ensemble Chouerisma and playing the role of Don Jose in the 2013 Halifax Summer Opera Festival's Carmen. Growe is a native of Quebec, Canada.
< BACK TO CHARACTERS